About Me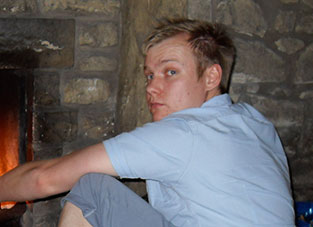 Hi, I'm Gareth Mead, 24 years old and I'm an obsessive front end developer. I have a huge passion for HTML, CSS, jQuery and WordPress and always strive to push the boundaries with all four technologies. I spend the majority of my time either trying to improve this site, seeking work in the industry I primarily want to be involved in, or building sites on behalf of Digitally Geared in order to develop my portfolio further.
I have a 2:1 degree in Creative Music and Sound Technology and love music in general. It was my degree that made me finally realise what I really want to do in terms of a career. During the course I was required to build a portfolio of work that I had created over the 3 years. With a background in web already, and the drive to push things a step further, I took the time to build my portfolio in web format. I thought the site was the bees knees, I now realise it wasn't all that! That only spurred me on to continue improving the site until I realised that I was spending more of my time building my website than I was doing anything musically related!
Since the early days my work has significantly improved. My understanding of front end web work has extended further with the help of some of the front end pioneers out there. I only hope that one day my work will meet the same standards of the big guys out there.
About the site
Powered by WordPress
Built using Mixer photoshop template by Pebas
Portfolio uses custom post types and custom taxonomies
Portfolio navigation powered by Quicksand JS plugin
Twitter feed powered by Sea of Clouds.
HTML and CSS coded to W3C Standards
Utilises a powerfull CSS grid system
Compatible with all major browsers
Newsletter powered by MailChimp